hope someone likes them
: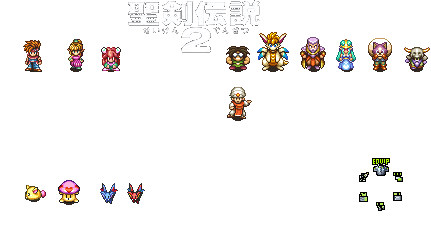 ---
Pebbler
Posts: 236
Joined: Tue Nov 07, 2006 4:23 am
Location: Lebanon, Illinois
Contact:
These look really cool. Did ya just rip these from the site or do you actually own the game? If you do have access to more sprites, I'd love to see more! Especially animations for Randi.
---
Ooh! I never actually thought anyone would rip these, nice job. Rabites and Blats look a lot better in this version of the game.
---
Nicely cleaned up. I might just have to make some beadsprites out of these (assuming I ever get some free time to do so and don't run the risk of little'n swallowing the things).
---
Thanks
---