So guys, I know it's been a while, but you get an exclusive as the Seikens game series has been such a HUGE influence on this project so far, and will continue to do so long into the future.
I am designing a complete board game which will be known as Legend of the Sacred Sword. This is to be a fantasy rpg in a board game, with 6 playable characters and about 9 different monsters; which doesn't sound like a lot, but it's plenty for the first set. It will include a series of outdoor game tiles with appropriate monsters and treasure. The game will be played by having on person being a Game Master and running adventures out of a quest book that will detail a campaign that will ultimately go across the game world collecting rare artifacts and saving the world in traditional jrpg fashion. The other players (up to 4 officially, though more could probably be made to work) will take the roles of the intrepid heroes, killing various bad guys, finding old men in the forests to get cool items and information, rescuing girls from goblins, etc.
The first set details the Kawa Forest and will come with about 15 separate quests, though I'll probably have some PDF supplements with extra missions online. 6 double-sided maps which can be configured in different ways to create your adventures environment. As I said above there are 9 different monsters, each with 2 variants (which in traditional RPG fair be recolors) with multiples of most monsters. 6 Heroes that will have leveling options all the way up to 5, though there is no way they should make it past level 3, a big variety of spells and skills for them to learn. Should be pretty exciting stuff.
These are some of the Prototype tiles I designed myself, the art is a bit rough but it does give the overall impression of what I hope to accomplish with the game tiles.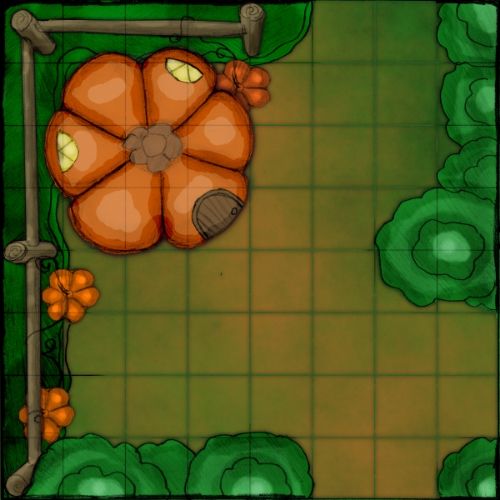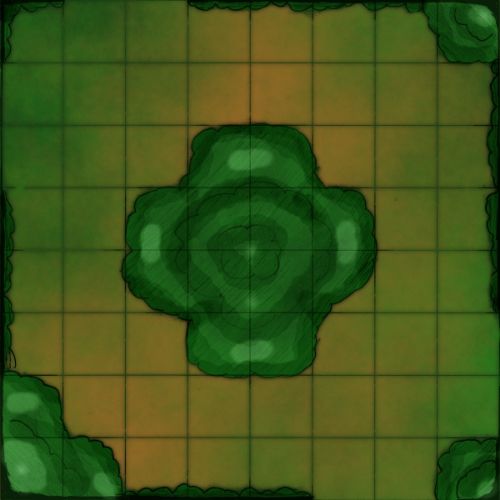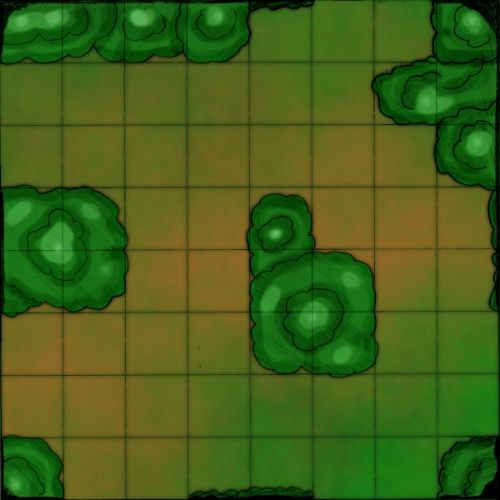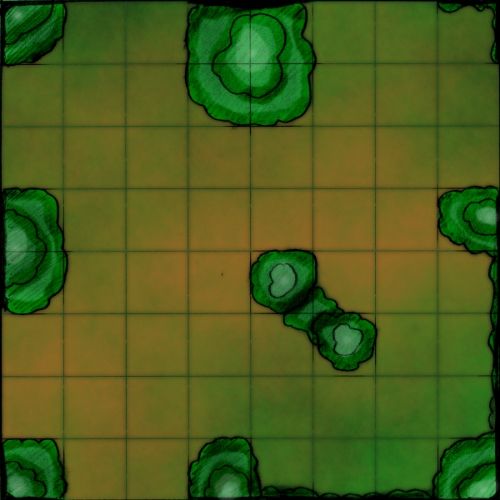 Right now I have a majority of the games mechanics designed, and will begin the Alpha testing within the month. Beta testing will hopefully go out towards the end of the summer, which is part of why I post here. I'd like to get at least one of you guys to beta test, preferably one of you with a few friends who would be willing to play with you. You'll get a hand made copy of the game (though it may have placeholder art and such depending on how far art development is at that point) and everything you need to play, I'd just ask that you report back to me after every session with your players thoughts, if it is fun, too hard or too easy, etc.
Also, looking for some artists, while I have a character artist that will be handling all the basic art for each hero and monster, I will need artists to do all the treasure cards, all the equipment cards, map tiles, tokens, page backgrounds, etc. There is a ton of art to be done and I'd like to have most of it finalized before beta testing. I am paying for all this art out of pocket so not rich here, just what a working stiff can afford. So depending on what you want to charge me, I may request you be rather slow.
If interested in participating, please PM me, or shoot me an email. thefacelessking at gmail.com Subject LoSS Artist/Testing